Folding Options.
Common brochure folding options.
Brim Press offers a wide variety of folding options. If you don't find the perfect folding option below, give us a call and we'll tell you the best way to complete you project!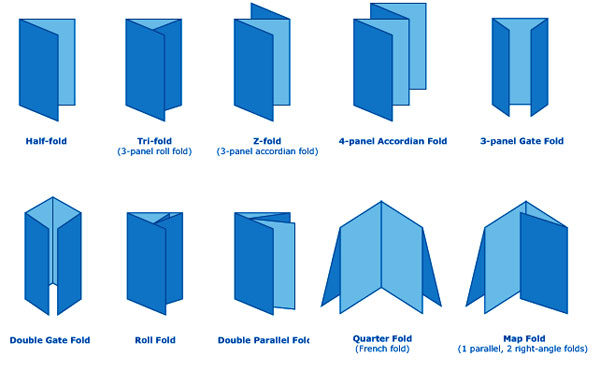 "Serving the Greater Seattle Area with unparalleled print quality and customer service since 1980"




Brim Press • 446 SW 153rd St. • Seattle | WA • 98166 • tel. (206) 433-8811 • fax. (206) 433-1055