Exporting a PDF.
Adobe Portable Document Format!
Adobe PDF has been the standard press file in the print industry for over a decade. Adobe PDF files print cleanly and quickly, and anyone can share Adobe PDF files, regardless of their platform or software application.

When exporting a .pdf file, set your Adobe PDF Preset to [Press Quality], and the compatibility to Acrobat 5. Also be sure to correctly set the Marks and Bleeds setting to fit your file. Remember, bleeds should be set to .125".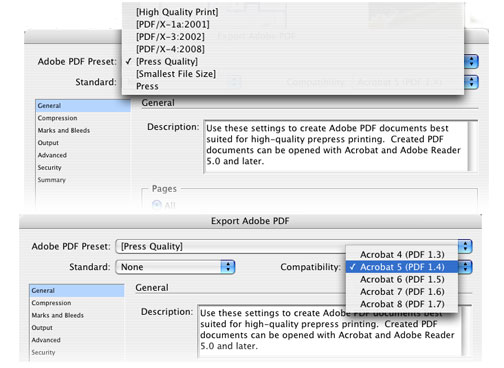 "Serving the Greater Seattle Area with unparalleled print quality and customer service since 1980"




Brim Press • 446 SW 153rd St. • Seattle | WA • 98166 • tel. (206) 433-8811 • fax. (206) 433-1055